Pisces Daily for Today
PISCES - February 20th - March 20th
You're very demanding when it comes to clothes, art and music. If you go on a shopping trip and don't see anything you like, stay calm. Ask someone whose taste you admire where they shop. The answer will surprise you. Combing antique fairs and consignment stores can yield impressive fruit. You'll find distinctive pieces that will resonate with your unique style. You don't want to achieve some magazine ideal; you want to make a statement. Therefore, you'll have to search a little.
Call the Piscean line 0905 506 6639 to hear why you should take five minutes to listen to a friend's advice and guidance. You might think they don't truly understand you, but when they start talking you'll soon see differently.
Live Psychic Advice
Call a hand chosen Psychics and Mediums on 0906 539 1662 now for answers to any questions which could be holding you back! Book a credit card reading online, or call a friendly receptionist who can take your booking and connect you with your chosen reader on 0207 111 6154.
Anna
Hand-Chosen Psychic: Anna
Anne is an exceptionally profound clairvoyant, renowned all over the world and on TV as she tunes into your needs instantly. She specialises IN LOVE AND RELATIONSHIP & CAREER MATTERS and all other issues of the HEART, FAMILY and whatever is troubling you. With over 30 years experience she can combine her skills to provide a unique and revealing reading that will clarify YOUR CLEAR PATH.(Can also read in French)
Speak to Anna, or one of the other amazing Psychics by calling 0906 539 1662 now and entering Anna's PIN number: 8946 or call 0207 111 6154 to book.
Joanna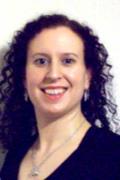 Hand-Chosen Psychic: Joanna
Joanna is a psychic clairvoyant. Joanna is a natural psychic, who was born with her ability. Joanna is also clairsentient which means she reads from the heart, and can feel peoples energies and emotions, whether they are in the same room or the other side of the world. This makes her insightful into what is going on in peoples lives, especially where matters of the heart are concerned.
Speak to Joanna, or one of the other amazing Psychics by calling 0906 539 1662 now and entering Joanna's PIN number: 4456 or call 0207 111 6154 to book.
Aries | Taurus | Gemini | Cancer | Leo | Virgo
Libra | Scorpio | Sagittarius | Capricorn | Aquarius | Pisces
Calls to 0906 Livelines cost £1.50 per minute, 0905 pre-recorded lines 75p/min plus your phone provider's access charge. Regulated by PhonepayPlus 18+ only, calls are recorded for your protection. RGA WA15 8YL. For entertainment purposes only. Customer Service: +442076919736.