Pisces Daily for Today
PISCES - February 20th - March 20th
Don't wait for others to attend to your needs. Fulfil these desires all by yourself. If you want a promotion, ask for one or find a better job elsewhere. Do you yearn for romance? Cultivate a lifestyle that reflects your dream state. Are you tired of suppressing your imagination? Devote time to creative projects each day. Stop waiting to get approval from friends, relatives and colleagues. They're too preoccupied with their own lives to pay much attention to yours. Be your own champion.
Call the Piscean line 0905 506 6789 to hear why you must do some careful time management. Spend too much time working and friends or family will feel left out. Spend too much time enjoying yourself and your work might suffer.
Live Psychic Advice
Call a hand chosen Psychics and Mediums on 0906 539 1662 now for answers to any questions which could be holding you back! Book a credit card reading online, or call a friendly receptionist who can take your booking and connect you with your chosen reader on 0207 111 6154.
Tina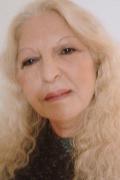 Hand-Chosen Psychic: Tina
Tina is a Natural Psychic Clairvoyant who is also a very good Medium. Tina can do distant healing helping you feel more yourself. Tina uses her guides and angels to help guide you and give you the answers that you are seeking regarding any situation you may be facing. Tina can also use the Pendulum, Tarot and Angel cards if requested, to give a very indepth and detailed reading. Tinas readings will leave you with a zest for life and feeling content with yourself.
Speak to Tina, or one of the other amazing Psychics by calling 0906 539 1662 now and entering Tina's PIN number: 4375 or call 0207 111 6154 to book.
Aries | Taurus | Gemini | Cancer | Leo | Virgo
Libra | Scorpio | Sagittarius | Capricorn | Aquarius | Pisces
Calls to 0906 Livelines cost £1.50 per minute, 0905 pre-recorded lines 75p/min plus your phone provider's access charge. Regulated by PhonepayPlus 18+ only, calls are recorded for your protection. RGA WA15 8YL. For entertainment purposes only. Customer Service: +442076919736.