Pisces Daily for Today
PISCES - February 20th - March 20th
You won't be able to see eye to eye with your partner. You have totally different perceptions of a given issue. Either you can agree to disagree or part ways forever. This is troubling, because there is a moral issue at stake. It's hard for you to respect someone who doesn't seem to care about injustice. Fortunately, friends are very supportive. If you have to break off this relationship, you'll get lots of help from friends and family. Lean on them when your resolve starts to falter.
Call the Piscean line 0905 506 6639 to hear why you mustn't be bashful about letting the world know how clever, talented and resourceful you are. You can make things happen if you get out there and start pushing a few buttons.
Live Psychic Advice
Call a hand chosen Psychics and Mediums on 0906 539 1662 now for answers to any questions which could be holding you back! Book a credit card reading online, or call a friendly receptionist who can take your booking and connect you with your chosen reader on freephone 0808 206 4504.
Martyn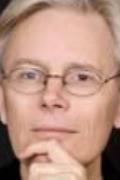 Hand-Chosen Psychic: Martyn
Martyn is a experienced psychic reader. For 25 years he has amazed clients with his skills.Above all he is a very good psychic and clairvoyant and can touch on past lives. He tunes in quickly and predicts the future. He can use the tarot, the runes and dream analysis,and is an expert with angel cards.
Speak to Martyn, or one of the other amazing Psychics by calling 0906 539 1662 now and entering Martyn's PIN number: 7405 or call 0808 206 4504 to book.
Tina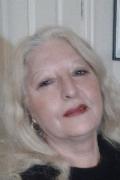 Hand-Chosen Psychic: Tina
Tina is a Natural Psychic Clairvoyant who is also a very good Medium. Tina can do distant healing helping you feel more yourself. Tina uses her guides and angels to help guide you and give you the answers that you are seeking regarding any situation you may be facing. Tina can also use the Pendulum, Tarot and Angel cards if requested, to give a very indepth and detailed reading. Tinas readings will leave you with a zest for life and feeling content with yourself.
Speak to Tina, or one of the other amazing Psychics by calling 0906 539 1662 now and entering Tina's PIN number: 4375 or call 0808 206 4504 to book.
Aries | Taurus | Gemini | Cancer | Leo | Virgo
Libra | Scorpio | Sagittarius | Capricorn | Aquarius | Pisces
Calls to 0906 Livelines cost £1.53 per minute, 0905 pre-recorded lines 77p/min from a BT Phone line, other networks may vary. Regulated by PhonepayPlus 18+ only, calls are recorded for your protection. RGA WA15 8YL. For entertainment purposes only. Customer Service: +44 207 6919736.