Pisces Daily for Today
PISCES - February 20th - March 20th
Failing to value a loved one will undermine your relationship. Get into the habit of thanking your friend for small kindnesses they perform on a regular basis. When people feel validated, they let down their defences. It becomes easier to talk and share feelings. The stronger your friendship becomes, the easier it will be to reach goals. You'll need additional support to deal with a career challenge. When authority bears down hard on you, turn to your loved one for encouragement.
Call the Pisces advice line 0905 506 6789 to hear that someone close who has been struggling with a problem could need more help than you can give. Don't flounder on if you are out of your depth. Get the professionals in.
Live Psychic Advice
Call a hand chosen Psychics and Mediums on 0906 539 1662 now for answers to any questions which could be holding you back! Book a credit card reading online, or call a friendly receptionist who can take your booking and connect you with your chosen reader on 0207 111 6154.
John
Hand-Chosen Psychic: John
John is a Tarot Card Reader and has been psychic since being 8 years old. His approach is to convey information in a calm and relaxing manner to ensure the most information and detail is presented.
Speak to John, or one of the other amazing Psychics by calling 0906 539 1662 now and entering John's PIN number: 6921 or call 0207 111 6154 to book.
Romea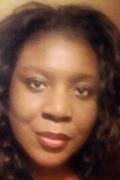 Hand-Chosen Psychic: Romea
Romea is a very talented Clairvoyant who has helped many clients over the years. Romea will give you many details about not only the present but most importantly the future. Romea is able to look into any area of your life specializing in relationships, so be prepared to be amazed.
Speak to Romea, or one of the other amazing Psychics by calling 0906 539 1662 now and entering Romea's PIN number: 4255 or call 0207 111 6154 to book.
Aries | Taurus | Gemini | Cancer | Leo | Virgo
Libra | Scorpio | Sagittarius | Capricorn | Aquarius | Pisces
Calls to 0906 Livelines cost £1.50 per minute, 0905 pre-recorded lines 75p/min plus your phone provider's access charge. Regulated by PhonepayPlus 18+ only, calls are recorded for your protection. RGA WA15 8YL. For entertainment purposes only. Customer Service: +442076919736.