Pisces Daily for Today
PISCES - February 20th - March 20th
You've outgrown a group of friends. Parting ways won't be easy, but it will give you some much needed free time. Recently, you've developed a whole new set of interests. Being able to focus on these subjects will lift your spirits. It will also give you a chance to meet people who share your passion. An open minded person like you has a talent for attracting people from all walks of life. Although you enjoy being popular, you can't sustain a vast social network.
Call the Piscean line 0905 506 6789 to hear how your loving partner or best friend will support you when you take a difficult decision. Thanks to them you'll be able to work on an independent plan and stay out of the rat race.
Live Psychic Advice
Call a hand chosen Psychics and Mediums on 0906 539 1662 now for answers to any questions which could be holding you back! Book a credit card reading online, or call a friendly receptionist who can take your booking and connect you with your chosen reader on 0207 111 6154.
David
Hand-Chosen Psychic: David
David has been psychic all of his life, he insists that we all are but for most people it remains hidden from the conscious. He rarely asks questions of his clients as he is aware that his emphatic nature will unconsciously try to interfere with the messages that he has for his client and may try to influence the reading by telling the client what they want to hear rather than what he truly feels is going to happen. His first responsibility is to tell the truth so that his client may profit from it. If it is over it is best to know that it is so that the client may start to move on. If the business venture is troublesome it is best to know so that the client may start to consider an alternative .Furthermore if he gives a very happy and optimistic reading the client will have more confidence in its veracity as he has given it without any prompting. Up to 50% of his clients are return callers.
Speak to David, or one of the other amazing Psychics by calling 0906 539 1662 now and entering David's PIN number: 6788 or call 0207 111 6154 to book.
Thomas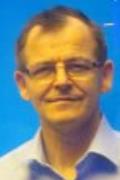 Hand-Chosen Psychic: Thomas
Thomas is an excellent and experienced psychic and clairvoyant, who works with spirit. He is very experienced with the tarot cards and and specialises in relationships and love matters. Thomas has more than 15 years experience in counselling, advising and predicting. Wisdom and prudence enables him to link to the clients energy fields. This gives him access to vital information that may be blocking or inhibiting the free flow of life that the client wishes to experience. He is well-versed with over a hundred Universal Cosmic Laws.
Speak to Thomas, or one of the other amazing Psychics by calling 0906 539 1662 now and entering Thomas's PIN number: 7494 or call 0207 111 6154 to book.
Aries | Taurus | Gemini | Cancer | Leo | Virgo
Libra | Scorpio | Sagittarius | Capricorn | Aquarius | Pisces
Calls to 0906 Livelines cost £1.50 per minute, 0905 pre-recorded lines 75p/min plus your phone provider's access charge. Regulated by PhonepayPlus 18+ only, calls are recorded for your protection. RGA WA15 8YL. For entertainment purposes only. Customer Service: +442076919736.