Pisces Daily for Today
PISCES - February 20th - March 20th
Keep precious possessions safe. Don't leave valuables in a parked car; instead, stow them in the boot. Lock your doors. Create passwords that are hard to crack. Simple measures like these will save you a world of trouble. The last thing you want is to waste time filing police reports. If you do become the victim of theft, stay calm. Ask the authorities what you can do to protect yourself from future crimes. Smart decisions are your best defence.
Call the Pisces line 0905 506 6639 to hear why this is a time of growing stability and prosperity if you've been thinking of getting married or forming a business partnership, this is a potential packed time to take the plunge.
Live Psychic Advice
Call a hand chosen Psychics and Mediums on 0906 539 1662 now for answers to any questions which could be holding you back! Book a credit card reading online, or call a friendly receptionist who can take your booking and connect you with your chosen reader on freephone 0808 206 4504.
John
Hand-Chosen Psychic: John
John is a Tarot Card Reader and has been psychic since being 8 years old. His approach is to convey information in a calm and relaxing manner to ensure the most information and detail is presented.
Speak to John, or one of the other amazing Psychics by calling 0906 539 1662 now and entering John's PIN number: 6921 or call 0808 206 4504 to book.
Grace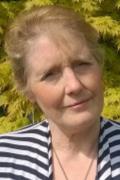 Hand-Chosen Psychic: Grace
Grace is one of those Clairvoyant readers that you will want to speak to time and time again. Grace is a natural Clairvoyant who gives her clients peace of mind and real confidence in what their future holds. Grace will give you direct answers and will not generalize your situation. To have a future that you can believe in please give Grace a call.
Speak to Grace, or one of the other amazing Psychics by calling 0906 539 1662 now and entering Grace's PIN number: 4259 or call 0808 206 4504 to book.
Aries | Taurus | Gemini | Cancer | Leo | Virgo
Libra | Scorpio | Sagittarius | Capricorn | Aquarius | Pisces
Calls to 0906 Livelines cost £1.53 per minute, 0905 pre-recorded lines 77p/min from a BT Phone line, other networks may vary. Regulated by PhonepayPlus 18+ only, calls are recorded for your protection. RGA WA15 8YL. For entertainment purposes only. Customer Service: +44 207 6919736.