Pisces Daily for Today
PISCES - February 20th - March 20th
Pouring all your energy into career matters is a mistake. Although you want to be successful, your victory will be hollow without a rewarding intellectual life. Scale back your schedule and devote yourself to a serious course of study. Read about someone who has always inspired you. Make changes designed to leading a more meaningful existence. Having interests outside of your job will make you happier and healthier. It will also put you in contact with people who will bring out the best in you.
Call the Piscean advice line 0905 506 6789 to hear that you should be proud of what you have achieved in life and that you should be preparing for the next chapter of your life when your ambitious dreams can come true.
Live Psychic Advice
Call a hand chosen Psychics and Mediums on 0906 539 1662 now for answers to any questions which could be holding you back! Book a credit card reading online, or call a friendly receptionist who can take your booking and connect you with your chosen reader on 0207 111 6154.
Morgan
Hand-Chosen Psychic: Morgan
Morgan is an excellent Tarot Card Reader who picks up great insight into your past and your present and future. She read me and got my details so right that she struck me with a feeling of awe. I was not surprised to find that she has a broad line of ancestry related to psychics in her family. I would love to have another reading with this mystic anytime!!!!!
Speak to Morgan, or one of the other amazing Psychics by calling 0906 539 1662 now and entering Morgan's PIN number: 6931 or call 0207 111 6154 to book.
Vonney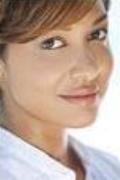 Hand-Chosen Psychic: Vonney
Vonney is a Natural Clairvoyant who is also Clairaudient. Vonney will amaze you with the details that she can give you. Vonney can also use the Tarot and Angel cards. These tools can help Vonney build up a very strong connection with you and your situation. Vonney can specifically help you if you are struggling with a relationship issue or if you just need a little guidance.
Speak to Vonney, or one of the other amazing Psychics by calling 0906 539 1662 now and entering Vonney's PIN number: 4378 or call 0207 111 6154 to book.
Aries | Taurus | Gemini | Cancer | Leo | Virgo
Libra | Scorpio | Sagittarius | Capricorn | Aquarius | Pisces
Calls to 0906 Livelines cost £1.50 per minute, 0905 pre-recorded lines 75p/min plus your phone provider's access charge. Regulated by PhonepayPlus 18+ only, calls are recorded for your protection. RGA WA15 8YL. For entertainment purposes only. Customer Service: +442076919736.