Pisces Daily for Today
PISCES - February 20th - March 20th
Pairing up with a highly efficient person is strongly advised. You're extremely creative but need structure to increase productivity. Working with someone who knows how to set priorities, maintain supplies and run daily operations will be helpful. You'll not only benefit from their orderly approach but you'll also acquire some valuable skills. In exchange, you'll show them how to be more spontaneous and act on hunches. It will be a match made in heaven.
Call the Piscean advice line 0905 506 6789 to hear why any change in your financial position brings its own cares and concerns. There are decisions and choices to be made that need to be discussed with those involved.
Live Psychic Advice
Call a hand chosen Psychics and Mediums on 0906 539 1662 now for answers to any questions which could be holding you back! Book a credit card reading online, or call a friendly receptionist who can take your booking and connect you with your chosen reader on 0207 111 6154.
Irene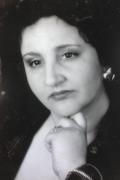 Hand-Chosen Psychic: Irene
Irene is a gifted psychic, who also is very popular as a Medium. She can use Tarot if requested, but dont worry, she wont have to ask you many questions to establish what is going on around you.
Speak to Irene, or one of the other amazing Psychics by calling 0906 539 1662 now and entering Irene's PIN number: 4087 or call 0207 111 6154 to book.
Aries | Taurus | Gemini | Cancer | Leo | Virgo
Libra | Scorpio | Sagittarius | Capricorn | Aquarius | Pisces
Calls to 0906 Livelines cost £1.50 per minute, 0905 pre-recorded lines 75p/min plus your phone provider's access charge. Regulated by PhonepayPlus 18+ only, calls are recorded for your protection. RGA WA15 8YL. For entertainment purposes only. Customer Service: +442076919736.